We are helping companies at different stages of their adventure with BigPicture. Some of them have just bought the software, some have already been using it for a while but don't feel comfortable with the design they have come up with and now want to learn how to use it in the best way (by attending the BigPicture training), want to discover all the functionalities to see if what they already have can be improved. It doesn't matter at which stage you are, this BigPicture training can help you, because its single most important purpose is to kindle a light for change and inspire new ideas.
Time & Money
You will save precious time and money learning how to set-up and use the tool, instead of experimenting.
Strategies
You will get videos in which we focus on implementation strategies, helping you figure out the best configuration to start with.

Solutions
We use BigPicture day-to-day and we share our own solutions, pointing out what could be improved, so that you don't have to experiment with it.
On-line or Live BigPicture
training session?
The live session has its unquestionable benefits. You get the trainer working directly with you, so in case of any questions or requests for insights you can ask them immediately and get your answers. We realize that this kind of training is important for many companies we're working with. Most of our clients want to have a trainer on-site. That's why feel free to contact us if you're looking for live sessions. At the same time the on-line training has its own benefits too:
Freedom of choosing place and time of your BigPicture training. Get the materials and watch them whenever and wherever you want.
You can pause the training, rewind it, come back to it later, if you need to refresh your memory.
You still get the content of the full training.
We go to lengths to deliver you the training full of insights, opinions and use cases, not just raw functionality. Our mission is to deliver best-quality training courses and we believe that this is a crucial ingredient.
We even record dedicated modules in which we talk only about the strategy of configuration, providing you with tips on how to set up your BigPicture instance to deliver the required results.
It is a great supplement to your live BigPicture training, which can be distributed among people who didn't attend it, but still require the knowledge. The cool thing is that because the material is fragmented into many videos, you can actually watch only the ones that are interesting for you.
In case of further questions after or during your BigPicture training, you can always ask for a consultancy session, during which we will help you answer your questions or suggest the best configuration options for your instance.
It's cheaper than live training, so if you want to cut costs, or you need the training just for 1 or 2 people, then this might be the best option for you.
Meet your host
Meet Tom Pabich. He's been successfully coordinating and managing projects since 2005, working in all kinds of environments, waterfall, agile, mixed. Tom strongly believes that change is good, that Shift Happens!
Since 2016 he's been working with Project Management tools in Jira, helping companies set up the environment, planning the change process and training them in available software. He's also delivering high-quality Tempo Apps training all around the world, teaching companies from all industries and all methodologies how to get the most value from their tools and processes.
In the meantime he also helps companies to set up rich internal culture and customs promoting constant growth, learning and maximum involvement. Privately he's a father and a husband who loves nature and orienteering.
We have been very happy with the quality and depth of knowledge that Genius Gecko has provided in the training on BigPicture and Tempo Plugins for Jira. This training has significantly helped upskill our staff in the adoption and use of these products. I would recommend Genius Gecko for your training and configuration guidance needs.
Egon Kuster – Chief Technology Officer
International cyber and spectrum security company
To support our growing project management needs, we looked for a tool to extend Jira's platform.  We landed on BigPicture as that tool.  Upon reaching out to SoftwarePlant to engage in an evaluation effort, they recommended we work with Tom Pabich of Mark My Words.  We engaged in a seven-day effort to review our requirements, train on BigPicture, and configure our environment.  Working with Mark My Words was well worth the cost.  Tom had tremendous command of BigPicture's functionality and capabilities.  He also had a strong knowledge of Jira and was able to recommend a variety of solutions to meet our needs.  We appreciated Tom's honesty regarding strengths and weaknesses of different approaches.  He was collaborative, engaging, and knowledgeable.  Mark My Words has positioned us well to succeed in implementing BigPicture.
Large U.S. Insurance Carrier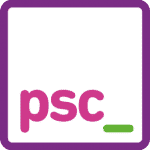 Tom Pabich is a valuable asset to our company and many of its activities. His knowledge of Project Management allowed us to confidently reach for high-end and high-value projects or tenders, and also crack new markets and opportunities. Together we were able to begin offering fully supported PMO implementations in Jira environment and professional training courses of project management apps from Atlassian's Marketplace. Tom is always on track with his work, constantly moving forward with new ideas, and seeking new opportunities. He has great communication skills and is a true leader to our team of business analysts. He can influence and motivate people to reach for top results, even in tough spots and against all odds.
Transition Technologies PSC
- Atlassian Platinum Solution Partner
1
BigPicture user training
BigPicture standard user, being read-only, editing the data or program creators, they need to know how to navigate the software properly, where the data comes from, how is it connected and how to get the most out of it. We make sure that your Project Managers, Team Leaders and others get a proper dose of knowledge to take BigPicture and outperform other project management software.
2
BigPicture admin training
With many users being able to access BigPicture and browse through the Jira data you need to know how to manage them in order to keep you data safe. Every Jira admin will also benefit from additional BigPicture settings (accessible only to them) being explained. Having this knowledge will prove crucial to keeping the Jira instance clean, protecting your data and providing users with flexibility and proper permissions.
3
BigPicture configuration strategy
Going through the available modules we make sure to provide as many insights regarding the functionality as we can. We even go further and we've recorded videos dedicated to this topic, where we talk about different approaches of setting up the tool, providing you with good and bad sides of each solutions, so that you can take it, add to your company structure/processes and come up with the best possible solution.
4
Tips and tricks for cool functionalities
We know that BigPicture is already quite a robust solution, and it will keep growing (the team working on it is huge and highly motivated). That's why we want to make sure, that you can get as much as you can from it. Some of the functionalities are not that obvious, some can be used in a non-standard way, and some have their important limitations, that you want to know. We make sure to cover all of this. We are sure that some of these functionalities will brighten your day.
5
Practice scenarios to help you grow
At the end of the day, you've learned only as much as you can actually do and apply in your life, or work. This is why we don't stop at the videos, and we also deliver a list of simple, yet important exercises to do after every main module. Going through them will hopefully challenge you at some point and help you solidify your knowledge. You will also feel more confident being able to actually use your newly acquired skills to create brand new projects in BigPicture environment.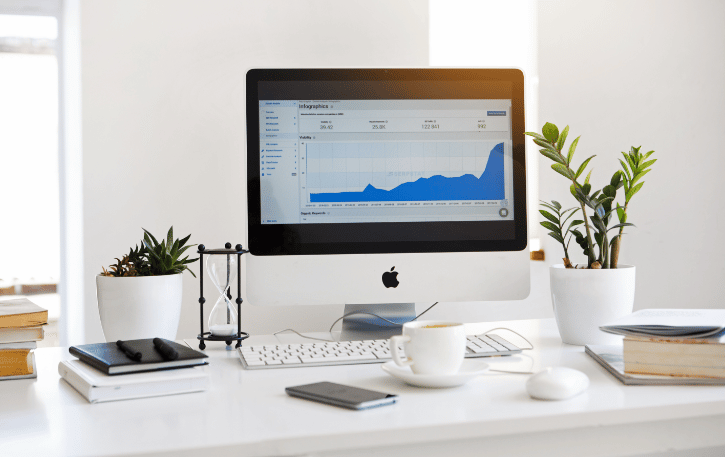 More than 25 videos explaining different BigPicture modules, settings,
configurations, strategies and insights.
Ask us for more details or non-standard package
Interested in having the best training experience? Tell us what you need, and we will do our best to meet your expectations. We'll be happy to know.