Jira Workflow configuration? Custom automation?
Or maybe...
We offer a wide range of Jira and Confluence services focused on enhancing your work environment and making it more efficient, automated, and easier to use. Our experts have experience in all kinds of services, from simple changes to complex customizations, upgrades, and even migration.
Config and Custom
We turn your ideas into reality. More efficient workflow? Automated fields? Self-propagating estimates? Useful task templates? Smart user notifications? Automatic workflow functions? You name it!

Upgrades and migration
If you're still working with a server version of Jira, you will want to move to the cloud or Data Center at some point. We help companies do as efficiently as possible.
Professional training
If they are not already, Jira and Confluence, in time, will be your mission-critical tools. You need admins who know how to take care of them and protect your information. You also want the users to utilize all the important functionalities. That's what our training focuses on.
Enjoy the best quality services
with an experienced partner.
Your needs are our priority. We're good at listening!

You get our best recommendation, highlighting the pros and cons to make conscious decisions.

Your delivery process is agile, done iteratively, allowing you to make changes as we go

You'll always know what's the current status. We care for perfect communication.

The services are delivered by senior, experienced Jira/Confluence admins.

Your crew is trained to help them reach their full potential in Jira and Confluence.
Trust professionals, choose Genius Gecko!
Working with Jira and Confluence since 2015
Jira and Confluence certified experts
Experienced admins with many years of successful deliveries
Proven process of identifying and implementing changes
Flawless track record
Trusted by others all around the world
Tom Pabich
CEO of Genius Gecko
We have a culture of caring about our customers and employees in an equal manner. This way we make sure that the quality of our services is top-notch, delivered by enthusiastic and knowledgeable people. We hire only professionals with a positive and growth-oriented mindset to create the best possible environment for everyone to thrive.
We have been very happy with the quality and depth of knowledge that Genius Gecko has provided in the training on BigPicture and Tempo Plugins for Jira. This training has significantly helped upskill our staff in the adoption and use of these products. I would recommend Genius Gecko for your training and configuration guidance needs.
Egon Kuster – Chief Technology Officer
International cyber and spectrum security company
To support our growing project management needs, we looked for a tool to extend Jira's platform.  We landed on BigPicture as that tool.  Upon reaching out to SoftwarePlant to engage in an evaluation effort, they recommended we work with Tom Pabich of Mark My Words.  We engaged in a seven-day effort to review our requirements, train on BigPicture, and configure our environment.  Working with Mark My Words was well worth the cost.  Tom had tremendous command of BigPicture's functionality and capabilities.  He also had a strong knowledge of Jira and was able to recommend a variety of solutions to meet our needs.  We appreciated Tom's honesty regarding strengths and weaknesses of different approaches.  He was collaborative, engaging, and knowledgeable.  Mark My Words has positioned us well to succeed in implementing BigPicture.
Large U.S. Insurance Carrier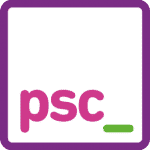 Tom Pabich is a valuable asset to our company and many of its activities. His knowledge of Project Management allowed us to confidently reach for high-end and high-value projects or tenders, and also crack new markets and opportunities. Together we were able to begin offering fully supported PMO implementations in Jira environment and professional training courses of project management apps from Atlassian's Marketplace. Tom is always on track with his work, constantly moving forward with new ideas, and seeking new opportunities. He has great communication skills and is a true leader to our team of business analysts. He can influence and motivate people to reach for top results, even in tough spots and against all odds.
Transition Technologies PSC
- Atlassian Platinum Solution Partner
Mark My Words is a valuable partner to our company. Tom Pabich delivers high quality BigPicture training sessions to our customers all around the world. They are done with attention to details, full of insights and real life scenarios from related industries and companies. Tom always aims to satisfy the client, provide relevant advices and help drive a successful implementation process.
BigPicture
- Best PPM tools in the Atlassian ecosystem
Ask us for more details, pricing, and availability of out Jira services
It's always best to chave a chat and learn more about how your problems can be solved!