Managing projects and portfolios is a responsible and complex activity that has to include a lot of not-so-obvious factors contributing to the result. To list some of them: building plans, managing resources, monitoring the progress, maintaining the right information flow, boosting teams' collaboration, and producing reports. What's more, each of these elements will have a different meaning for most of us, because we are not trying to put things together from scratch, but adapt what we already have. There is a vision and we want to achieve it, but are not sure which tool will be the best for our specific set of requirements. Well, this is where we come in. We're working with many project management tools on the market and if you're looking for someone to help you do the analysis and pick the best tool for your needs, look no further!
Time & Money
You will save precious time and money by hiring experts. You won't have to spend countless hours on looking for the perfect solution, because we will do that for you, but also with you!
Recommendations
We will help you gather requirements and based on them recommend not only the best tool for you, but also suggest the best approach to its implementation and adoption.
Low risk, high reward
Tool analysis often fails at details that matter. We know where to look to spot those high-risk places and include them in our reports, so that you can avoid costly mistakes.
Experience at work
We've been working with project management throughout all of our carriers: analyzing business requirements, coordinating projects, managing projects, and project teams, and working with stakeholders, sponsors, C-level participants.
We have both theoretical and practical knowledge in managing different types of projects, using different methodologies.
Now we're putting this knowledge and experience to use by helping companies find their way in this complicated environment. Our goal is to make project management, easy, accessible and informative. We put a lot of effort into maintaining the best level of communication and delivering the highest possible results.
We care for our employees giving them enough time to grow and balance their lives with work. We have a 4-day work week, with 1 day being a gift to the employee, for whatever is needed at this time.
We also deeply care about the world and we share 10% of all our profits with charities, our way to contribute and change our environment and people that surround us.
We have been very happy with the quality and depth of knowledge that Genius Gecko has provided in the training on BigPicture and Tempo Plugins for Jira. This training has significantly helped upskill our staff in the adoption and use of these products. I would recommend Genius Gecko for your training and configuration guidance needs.
Egon Kuster – Chief Technology Officer
International cyber and spectrum security company
To support our growing project management needs, we looked for a tool to extend Jira's platform.  We landed on BigPicture as that tool.  Upon reaching out to SoftwarePlant to engage in an evaluation effort, they recommended we work with Tom Pabich of Mark My Words.  We engaged in a seven-day effort to review our requirements, train on BigPicture, and configure our environment.  Working with Mark My Words was well worth the cost.  Tom had tremendous command of BigPicture's functionality and capabilities.  He also had a strong knowledge of Jira and was able to recommend a variety of solutions to meet our needs.  We appreciated Tom's honesty regarding strengths and weaknesses of different approaches.  He was collaborative, engaging, and knowledgeable.  Mark My Words has positioned us well to succeed in implementing BigPicture.
Large U.S. Insurance Carrier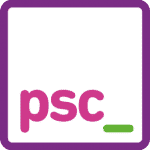 Tom Pabich is a valuable asset to our company and many of its activities. His knowledge of Project Management allowed us to confidently reach for high-end and high-value projects or tenders, and also crack new markets and opportunities. Together we were able to begin offering fully supported PMO implementations in Jira environment and professional training courses of project management apps from Atlassian's Marketplace. Tom is always on track with his work, constantly moving forward with new ideas, and seeking new opportunities. He has great communication skills and is a true leader to our team of business analysts. He can influence and motivate people to reach for top results, even in tough spots and against all odds.
Transition Technologies PSC
- Atlassian Platinum Solution Partner


Ask us anything!
You probably want to learn more. Tell us what you're looking for, and we will do our best to meet your expectations. We're always happy to chat 🙂