Unlock 100% capabilities of BigPicture with a LIVE training tailored to your needs

Whether you're starting out, or already have some experience with BigPicture, this training is for you. We will help you solve all the pain points you have with your current PM tool and processes using BigPicture and Jira. It is designed to not only teach what BigPicture is capable of but how to actually use it in real-life scenarios. Our configuration insights coming from many years of experience are something that you'll never find in the documentation. Our hands-on sessions are designed for this magical "AHA!" moment. We truly believe that we're the best you can get for this job.
How to rock your projects in waterfall, agile and hybrid environment

Discover functionalities and capabilities of the best add-on for project management in Jira environment. We are absolutely in love with BigPicture both in terms of the value it brings and also in terms of where it's going with all the brand new features being introduced at an astounding rate! This is a complete training with examples, insights, strategies, implementation, and setup tips, that will help you get 100% from this great software.
8h consulting session – get your questions answered!

Let's get you set up for a journey with a new tool in YOUR environment

What we often find is that customers rarely use Jira Apps like BigPicture, Tempo, Structure in a way that benefits them the most. They create a bad setup that is haunting them for years and destroying all the joy of using new software. We will help your team find the best solution for your particular situation so that you can start with a bang, get high adoption of new features, and build on it later on.
How to successfully implement a user-friendly and data-focused time tracking process for your employees

Native log work functionality coming with Jira is not enough? Don't worry, you are not alone. Tempo Timesheets is the most popular Jira app for controlling work progress and analyzing the performance of your employees. It's expensive but it also brings the power and flexibility you need to stay on top of your teams and tasks. It has several different options for registering time, planning time, and viewing the data. This helps tremendously with the dreaded issue of people not keeping their logs updated. With our training, you will learn how to use the tool to bring out 100% of its potential and to support your teams on their way to always deliver.
| | |
| --- | --- |
| | Tempo Planner integrates seamlessly with JIRA and other Tempo solutions so you can plan work for people, teams, projects, and programs with clear visualization. Plan and create reports on the implementation of tasks and projects, capacity utilization, and the roles of team members. Manage risk with data display options that give you a clear view of team progress and resource utilization. With this Tempo Planner Training, you will get 100% from this great software. |
Need more?
If you are looking for training courses on different add-ons, let us know. We will be happy to know which is the most interesting one for you.
There are quite a few of them lying in waiting, constantly demanding more attention:
Tempo Budgets
Insight Asset Management
Structure for Jira
EazyBI Reports and Charts for Jira
Be a part of our journey to change the online training world!!
What people say
We have been very happy with the quality and depth of knowledge that Genius Gecko has provided in the training on BigPicture and Tempo Plugins for Jira. This training has significantly helped upskill our staff in the adoption and use of these products. I would recommend Genius Gecko for your training and configuration guidance needs.
Egon Kuster – Chief Technology Officer
International cyber and spectrum security company
To support our growing project management needs, we looked for a tool to extend Jira's platform.  We landed on BigPicture as that tool.  Upon reaching out to SoftwarePlant to engage in an evaluation effort, they recommended we work with Tom Pabich of Mark My Words.  We engaged in a seven-day effort to review our requirements, train on BigPicture, and configure our environment.  Working with Mark My Words was well worth the cost.  Tom had tremendous command of BigPicture's functionality and capabilities.  He also had a strong knowledge of Jira and was able to recommend a variety of solutions to meet our needs.  We appreciated Tom's honesty regarding strengths and weaknesses of different approaches.  He was collaborative, engaging, and knowledgeable.  Mark My Words has positioned us well to succeed in implementing BigPicture.
Large U.S. Insurance Carrier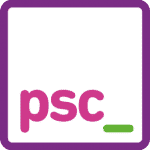 Tom Pabich is a valuable asset to our company and many of its activities. His knowledge of Project Management allowed us to confidently reach for high-end and high-value projects or tenders, and also crack new markets and opportunities. Together we were able to begin offering fully supported PMO implementations in Jira environment and professional training courses of project management apps from Atlassian's Marketplace. Tom is always on track with his work, constantly moving forward with new ideas, and seeking new opportunities. He has great communication skills and is a true leader to our team of business analysts. He can influence and motivate people to reach for top results, even in tough spots and against all odds.
Transition Technologies PSC
– Atlassian Platinum Solution Partner